NEWS

Alexandria Probation & Parole joins forces with community for National Night Out Against Crime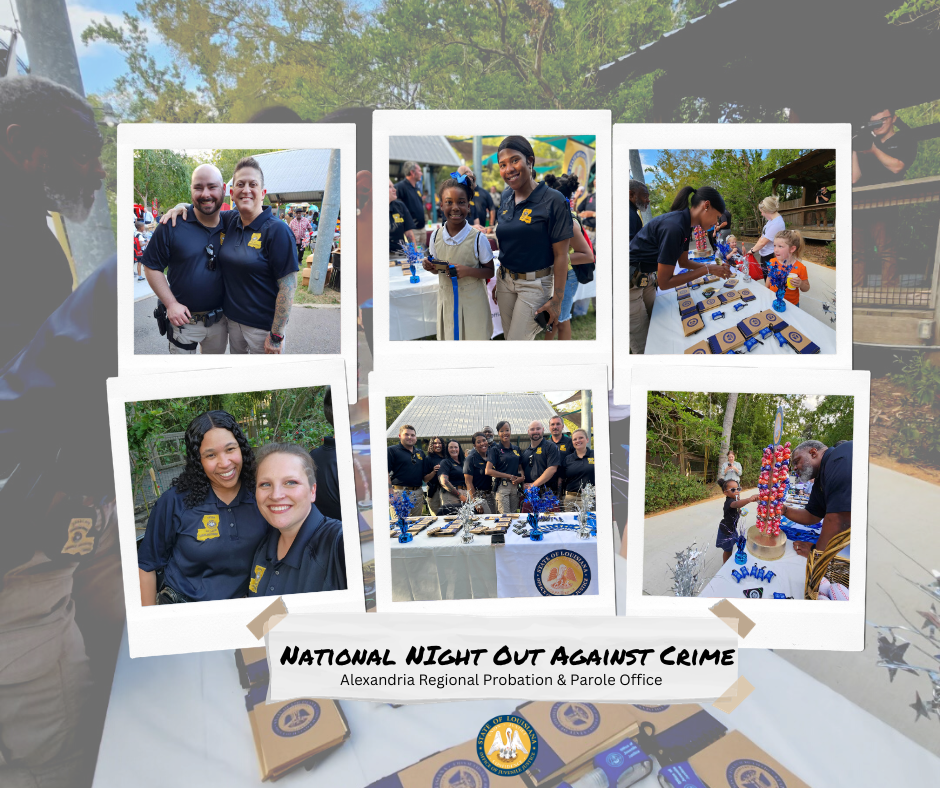 Alexandria, La - The City of Alexandria celebrated National Night Out (NNO), a day designed to heighten crime prevention awareness, generate support for anti-crime programs, and send a message to criminals that neighborhoods are organized, and working with law enforcement to help prevent crime.
Each year, the Alexandria Police Department, Alexandria Fire Department, Rapides Sheriff's Office, City officials, other State/City agencies, and non-profit organizations partner with the community to celebrate NNO.
From community cookouts to open houses, block parties, and athletic events, Alexandria was ready for its annual celebration of America's Night Out Against Crime.
Thanks to the Alexandria Regional Probation & Parole Office for volunteering their time and resources during this great community event!